The table…
For parties of 8-12 people we offer an intimate seating area we refer to as the "Nook" (shown in photo).  Two tables of 6, set slightly apart from the main dining room. Creating a cosy corner with a view out to our terrace and the mountains beyond. 
Seating times of 6.30pm or 9pm.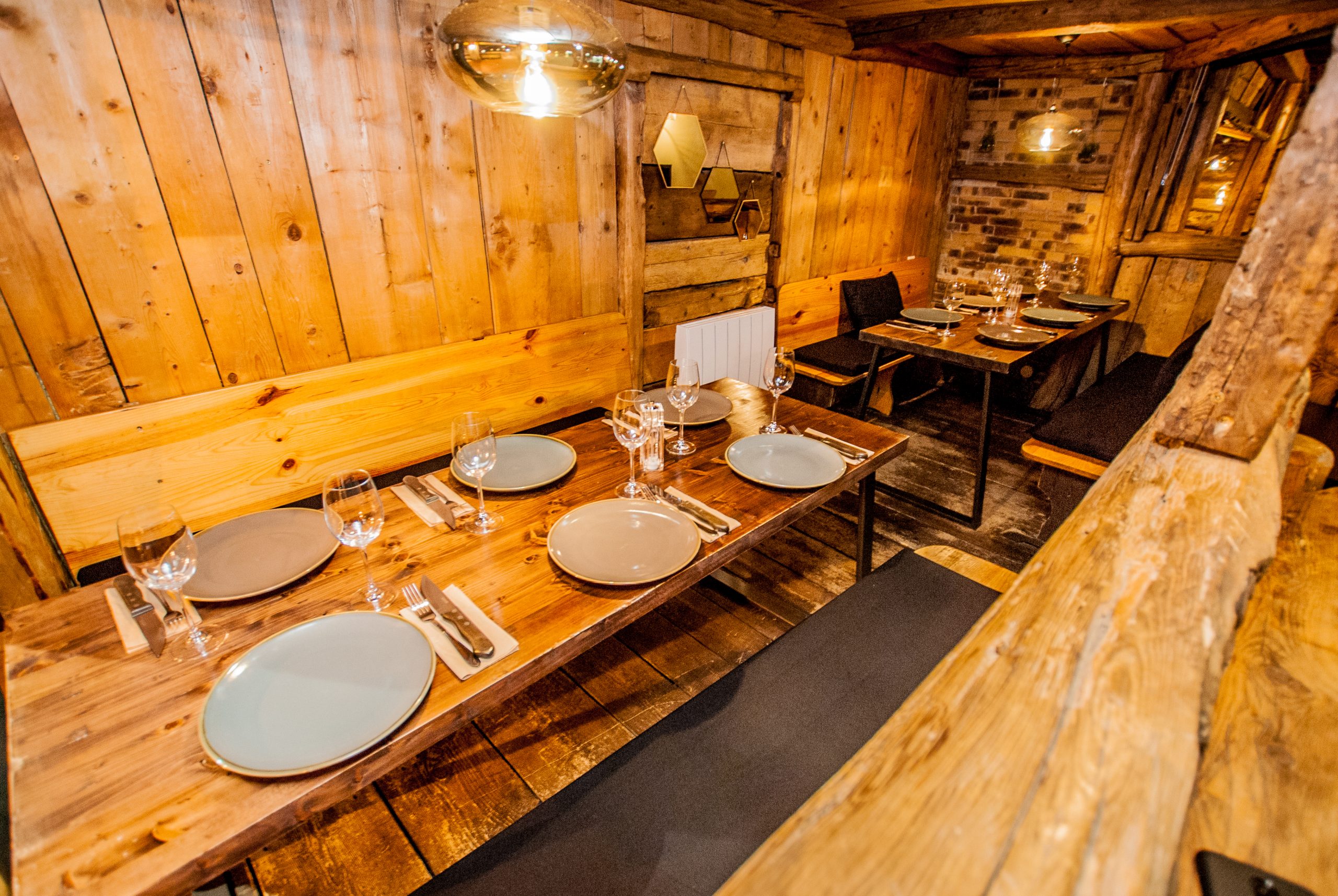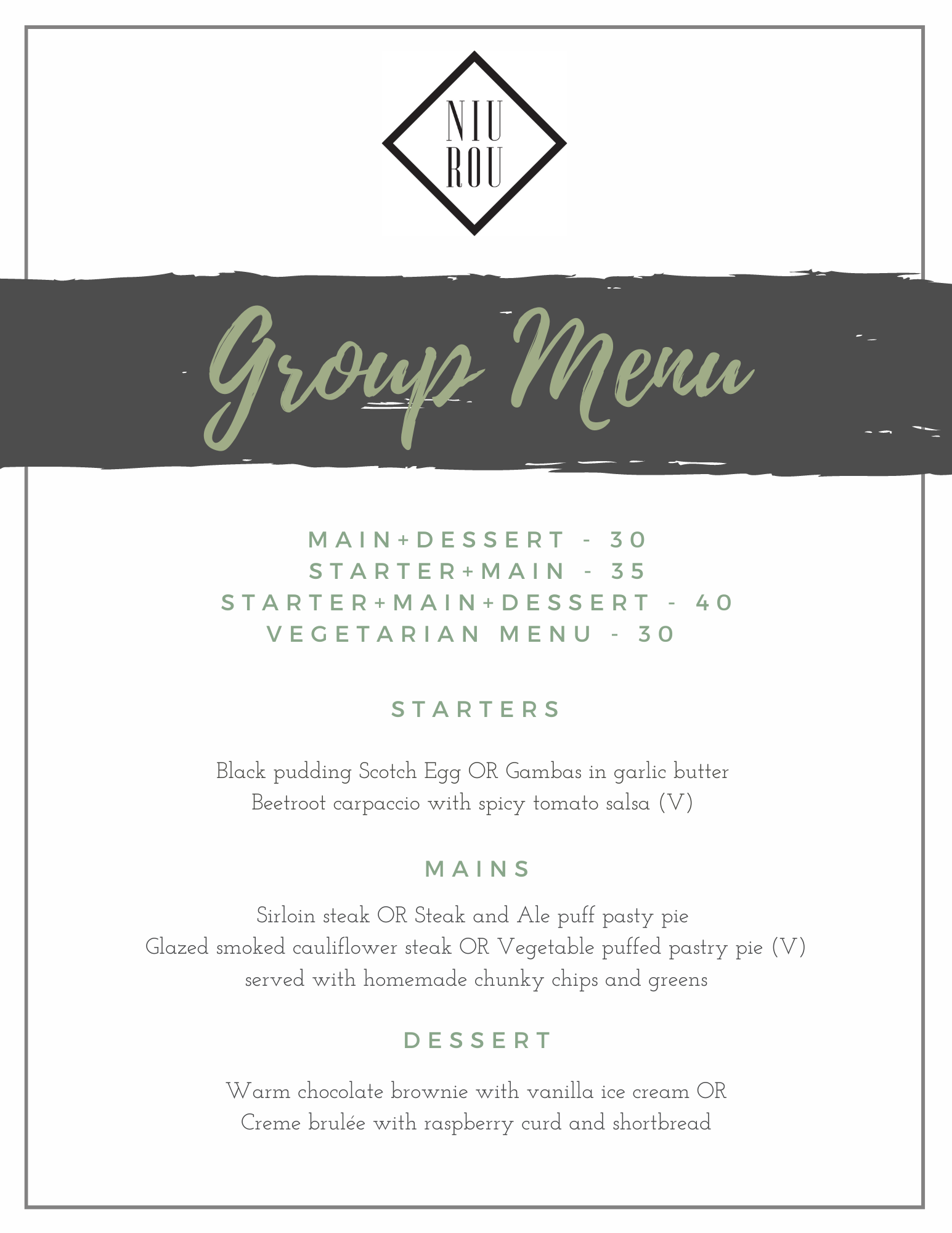 The menu… 
We are a small restaurant with a single chef working out of a kitchen of only 8m2. In order to ensure we can serve all our guests successfully we offer a set menu for groups (shown in photo). This menu offers a "Taste of Niurou" selecting our most popular menu items and putting them in one place for an advantageous price.
Customisable to your appetite, pick between 2 or 3 courses. You'll find our signature Scotch Egg, decadent chocolate brownie, juicy steak and our handcut chunky chips. Our veggie guests are not forgotten and fully vegan options are available on request. We try to accommodate any dietary requirements and allergies wherever possible just let us know upon booking.
To book please email us contact@niurousteakhouse.com
Note that a deposit of €20 per person will be required to secure the booking and will be non-refundable if cancellation is less than 72 hours prior to your reservation.
Private functions…
For larger groups of 15 or more we can offer a privatisation option. We will work with you to create a bespoke experience for your group from arrival drinks, multi course menus, wine pairing and even music choices. If this is of interest to you please email us to begin tailoring your event.