Niurou Steakhouse
Welcome | Bienvenue
Les specialistes de viande. Nous vous offrons un choix de pieces de boeuf, cuit comme vous aimez et une selection d'accompagnements tellement bonne c'est difficile à choisir. Une salle intime et chaleureuse idéal pour les couples ou petite groupes. Réservation conseiller. 
 Your steak specialists. Offering a choice of cuts cooked just how you like it with a selection of sides so good it's hard to choose. The dining space is cosy and intimate, ideal for couples or small groups. Reservation is advised. 
View Menu
Reservation
WINTER | HIVER
DECEMBER – APRIL | DECEMBRE – AVRIL
MON-FRI 19:00 – 21:30 LUN-VEN
SAT 19:00 – 21:00 SAM
SUN CLOSED | DIMANCHE FERMÉ 
SUMMER | ETE
JULY & AUGUST | JUILLIET & AOUT
lunch & dinner | midi & soir
CLOSED | FERMÉ
MAY & JUNE | MAI & JUIN
SEPTEMBER – NOVEMBER | SEPTEMBRE – NOVEMBRE
Chaleureux, rustique et cosy. Se sentir chez soi en "date night", entre potes ou en famille.
Warm, welcoming, cosy. We want you to feel at home whether it's a quick bite with friends, date night or a special occasion. 
La vie est trop courte pour boire du mauvais vin. Notre selection et petit mais bien choisi. On aime ça!!!
We aim to have a wine list that's all killer no filler. Small but perfectly formed. If you're stuck on choice feel free to ask us, we LOVE to talk about wine. 
Le menu a été créé pour vous séduire. Nous essayons de travailler avec des fournisseurs locaux pour obtenir les meilleurs produits.
We created a menu of food you want to eat. We try to keep the supply chain as short as possible where we can, using local produce and suppliers.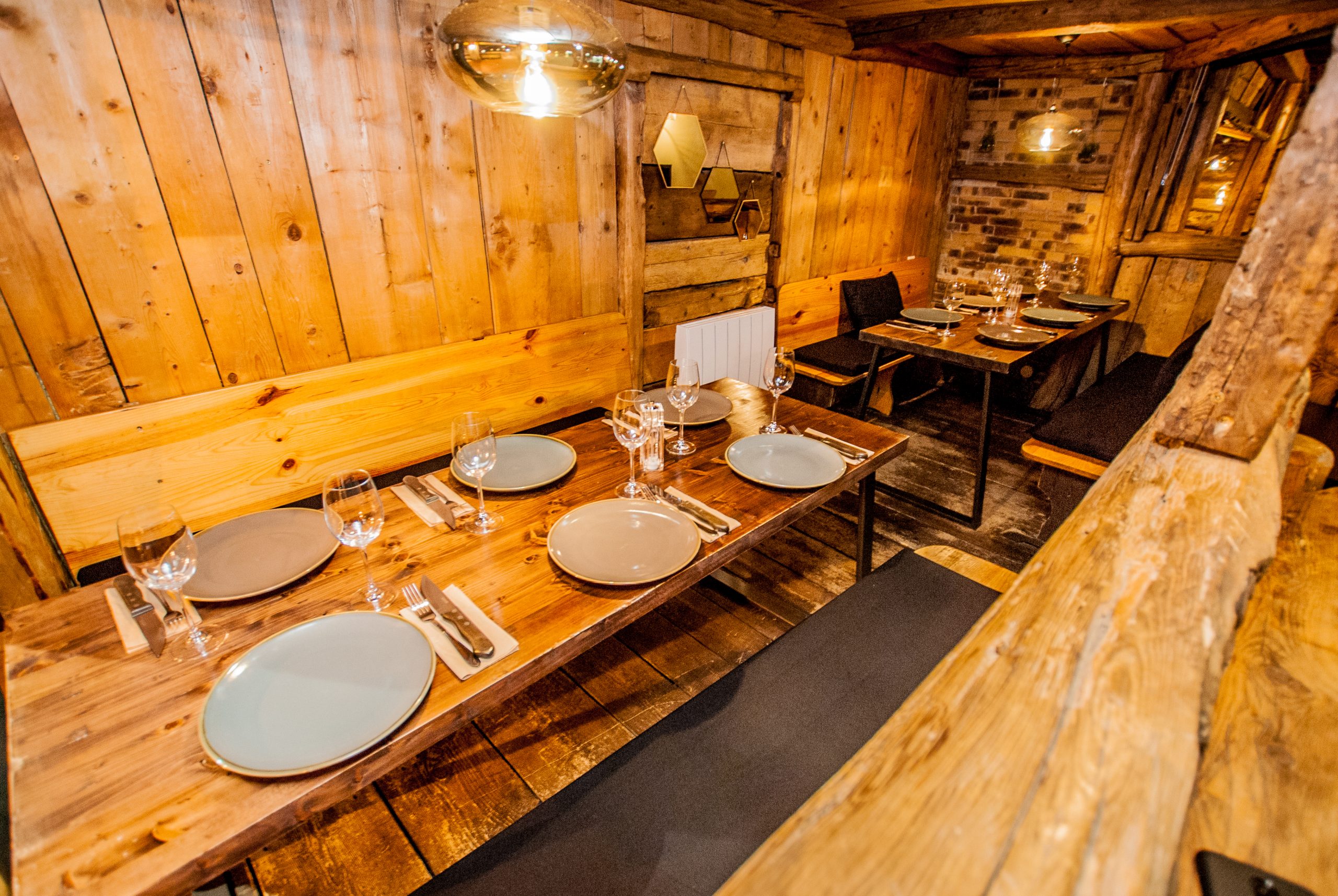 "Amazing food, amazing meat ! Bilingual staff, français/English. Book a table the day before, locals and tourists are crazy about this place!"
"Accueil chaleureux, bons conseils, service rapide, excellent moment!! A ne pas rater si vous êtes sur Tignes "
"Un excellent burger (le meilleur que j'ai mangé !) sur une très belle terrasse avec vue magnifique sur le lac et les montagnes. Rapport qualité-prix très bon, et personnel très sympathique !"
"Fantastic food!!! Visited based upon other reviews. A new restaurant, v highly recommended!"
"Amazing food, amazing meat ! Bilingual staff, français/English. Book a table the day before, locals and tourists are crazy about this place!"
"Accueil chaleureux, bons conseils, service rapide, excellent moment!! A ne pas rater si vous êtes sur Tignes "
"Un excellent burger (le meilleur que j'ai mangé !) sur une très belle terrasse avec vue magnifique sur le lac et les montagnes. Rapport qualité-prix très bon, et personnel très sympathique !"
"Fantastic food!!! Visited based upon other reviews. A new restaurant, v highly recommended!"